As of 2017, we've been working with local producers; and we now source nearly all of our flowers from within Tasmania, and bring in tropical blooms from small producers in Northern Queensland.
We've also worked hard to put proper waste management practices in place so we send absolutely nothing to landfill. All our wraps are eco-friendly and recyclable- if you're unsure of how to dispose of anything that's come from us, just ask!
So if you're looking for beautiful Tassie flowers, arranged lovingly by super-creative floral artists with a social and environmental conscience, you've come to the right place.
-Jax, Hera and Courtney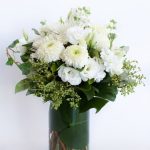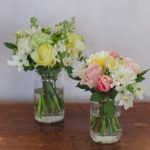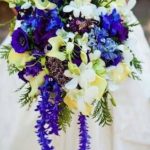 Stay up to date and check out our daily specials by following us on Facebook and Instagram!