Established in 1978, Fiori has been owned and run by Jax since 2013. We work with local producers to source all our plants and flowers from Tasmanian growers, sometimes bringing in tropical flowers from small growers in northern Queensland. This is because we believe in everybody should know who they're buying from, and the people and practices they're supporting with their purchases.
In 2021, we introduced Hairy Legs Coffee, making our shop a relaxed space to hang out and meet with friends over a cuppa and cake amongst our beautiful flowers (and staff).
We have worked hard to put proper waste management practices in place so we send absolutely nothing to landfill. All our wraps and packaging are eco-friendly, biodegradable or recyclable- if you're unsure of how to dispose of anything that's come from us, just ask!

So if you're looking for beautiful Tassie flowers, arranged lovingly by super-creative floral artists, with a side of quality coffee, you've come to the right place.
-Jax & Elmo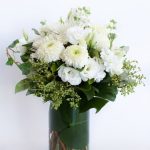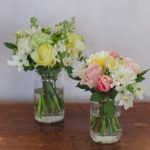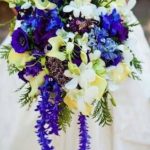 Stay up to date and check out our daily specials by following us on Facebook and Instagram!